DID YOU KNOW ITS A LEGAL REQUIREMENT ?
The Control of Dogs Order 1992 specifies that identification details should include the owner's name and address. Dog wardens request that at least one phone number is engraved for the speedy return of your pet. The Kennel Club also recommends not including the pet's name on the tag for safety.
---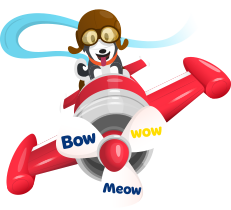 With a normal tag, there is a limit to the amount of information that can be engraved - especially after you include all the mandatory information. With a SmartTag, you can add as much information as could help someone to keep your pet healthy, happy, and safe - as most of it will be stored online. This way you can ensure all relevant information is available while remaining legally compliant.
You can also update this profile as much as you want, so it always reflects the most up-to-date contact information - perfect for dogs that travel!
We have been supplying top-quality pet tags around the world for over 30 years. You can trust that our pet tags are designed to the highest quality, offer long-lasting durability, and come with a satisfaction guarantee.